The producer of a shuttered Las Vegas Strip show that featured stylized circus-style after-dinner performances is accusing the casino-hotel that hosted it of sabotaging its short life.
"Vegas Nocturne" producer Spiegelworld CSC LLC alleges in a breach-of-contract lawsuit filed last week that The Cosmopolitan of Las Vegas failed to pay severance to show employees and attempting to block the show from moving to a competing venue.
The lawsuit claims hotel management company Nevada Property 1 LLC owes Spiegelworld some $500,000, failed to return props and costumes, and failed to prevent misappropriation of show funds.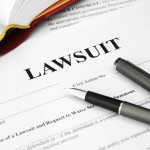 Cosmopolitan officials issued a statement promising to defend the hotel from what they called a meritless lawsuit.
Vegas Nocturne opened on New Year's Eve and closed July 12 at the restaurant and entertainment nightspot Rose. Rabbit. Lie.
Copyright 2020 Associated Press. All rights reserved. This material may not be published, broadcast, rewritten or redistributed.
Was this article valuable?
Here are more articles you may enjoy.