The California Department of Insurance on Wednesday led a statewide multi-agency sweep in which representatives visited more than 50 businesses to educate owners about their obligations to comply with insurance, licensing, workplace safety and labor laws, tax codes and regulations.
The sweep was announced by CDI on Thursday. Enforcement teams from five state agencies and several county district attorneys, including CDI, the Department of Industrial Relations, Contractors State License Board, Franchise Tax Board, Employment Development Department and the Board of Equalization, visited a variety of businesses, such as construction companies, hotels, restaurants, car washes and auto repair shops.
The statewide effort resulted in more than 80 citations, including five serious infractions resulting in stop-work orders issued by the Department of Industrial Relations and Contractors State License Board, according to CDI.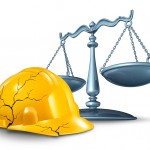 CDI found 13 businesses without workers' compensation insurance and a number of businesses were referred to the Employment Development Department, State Board of Equalization and the Franchise Tax Board due to incomplete recordkeeping.
More than $135,000 in fines and citations were given for a variety of violations and numerous referrals were issued for follow-up reviews for licensing, insurance, safety and tax compliance, according to CDI.
Additional violations included unreported worker injuries, no payroll records, evidence of cash pay and unreported workplace injuries, according to CDI.
Was this article valuable?
Here are more articles you may enjoy.