Gonzaga University has paid $400,000 to the family of Christopher Gormley, a student from Everett who died on a kayak trip organized by the school.
The 18-year-old Gormley was one of seven people on a kayak trip to Rock Lake in Whitman County on April 1, 2012.
The city of Spokane also paid $550,000 to Gormley's estate, a payment approved by the city council this week.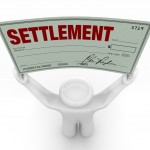 The Spokesman-Review reported Tuesday that about 30 minutes after launch, three men, including Gormley, capsized in single-seat kayaks in rough, wind-whipped water. The other two made it to shore.
Rescuers found Gormley in the water wearing a life jacket. He was taken to the hospital but died from hypothermia.
Gormley was a graduate of Henry M. Jackson High School in Everett.
Copyright 2020 Associated Press. All rights reserved. This material may not be published, broadcast, rewritten or redistributed.
Was this article valuable?
Here are more articles you may enjoy.