The National Weather Service says a tornado briefly touched down and caused some damage near Chama, in a sparsely populated mountainous area of northern New Mexico earlier this week.
According to the weather service's Albuquerque office, the tornado developed late Monday afternoon and had peak winds of 110 mph and a path 2.3 miles long and fourth-tenths of a mile wide.
The weather service says the tornado passed tore off the roof of a ranch headquarters, damaged other buildings and uprooted numerous trees.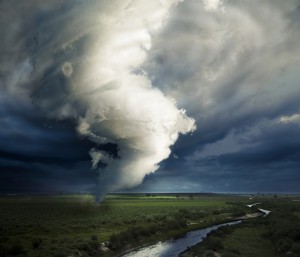 However, there were no reported injuries.
The thunderstorm that spawned the tornado produced hail as large as golf balls in an area about 10 miles west of where the twister touched down.
Copyright 2020 Associated Press. All rights reserved. This material may not be published, broadcast, rewritten or redistributed.
Was this article valuable?
Here are more articles you may enjoy.