Idaho Attorney General Lawrence Wasden has filed a lawsuit against a southwest Idaho fitness company.
Wasden contends in the lawsuit filed in Ada County District Court that Body Renew Fitness & Tanning and owner Dakota Routh charged customers for memberships and other fees just before closing the gyms on July 9.
Wasden also says Routh tried to collect unsubstantiated debts from consumers by sending bogus collection notices.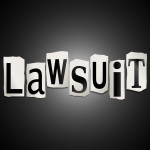 Wasden in the statement on Thursday says the lawsuit is based on 54 consumer complaints filed with his office.
The company operated three gyms in Boise and one each in Meridian, Star and Garden City.
Wasden says his office often receives complaints about companies selling future services up to their sudden closure. He says that's illegal.
Copyright 2020 Associated Press. All rights reserved. This material may not be published, broadcast, rewritten or redistributed.
Was this article valuable?
Here are more articles you may enjoy.