Salt Lake City, Utah-based The Buckner Co. has named Robert F. Atwell as the firm's healthcare practice leader.
Atwell's primary focus will be on serving the region's healthcare community.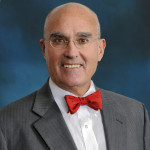 Atwell has 40 years of experience in underwriting, risk and claims management and risk evaluation.
The Buckner Co. has six offices throughout the West.
Was this article valuable?
Here are more articles you may enjoy.