Woodruff-Sawyer & Co. has named Ron Guerena senior account executive and vice president in the firm's Southern California property/casualty practice.
Guerena will work on building the practice's client base. His focus will be on larger complex clients.
Prior to Woodruff-Sawyer, Guerena was senior vice president at Marsh. He has experience in underwriting, insurance brokerage and risk management.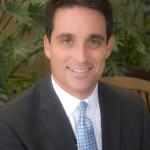 Woodruff-Sawyer is an active partner of Assurex Global and International Benefits Network.
San Francisco, Calif.-based Woodruff-Sawyer has offices throughout California, in Portland, Ore. and in Denver, Colo.
Was this article valuable?
Here are more articles you may enjoy.