Edgewood Partners Insurance Center has named Christopher Walker director of healthcare compliance and associate general counsel in employee benefits.
Walker will be based in EPIC's San Francisco, Calif. headquarters and will report to Dan Crawford, executive vice president and general counsel. Walker will become a key member of EPIC's national employer services platform.
Walker has more than 12 years in the healthcare and employee benefits field.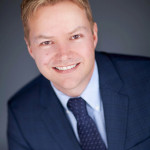 Prior to EPIC, Walker spent nearly nine years with WellPoint – Anthem Blue Cross Blue Shield, where he was senior legal counsel. Previously, Walker was senior associate counsel at Great-West Healthcare.
EPIC's strategic partners include private equity firms The Carlyle Group and Stone Point Capital.
Was this article valuable?
Here are more articles you may enjoy.