When Richard Polizzi, chairman of Western Security Surplus Insurance Brokers Inc. in Pasadena, Calif., adopted the lion as part of his logo, he never imagined just how popular that little company mascot would become in the insurance industry.
Today, it's not unusual to visit a retail insurance agency and see a plush lion with a statement on its T-shirt or a stress lion encouraging the agent to use it as a reminder that working with WSS will relieve said agent of stress when searching for a market.
Now the lions have taken a new direction within the San Gabriel Valley. Polizzi was recently contacted by Chris Ohrmund of the local Lions Club International, District 4-L2, which covers the San Gabriel Valley and Pasadena.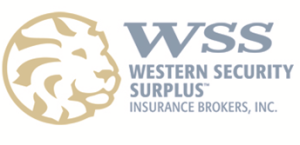 Ohrmund's request was simple: Would WSS be willing to provide a few hundred of their stress lions for an upcoming convention? It seems one of the lion members had fallen in love with the little yellow critter who has "For Roaring Success Call On WSS" on its mane.
Polizzi went hunting and rounded up the necessary number to deliver into the care of the Lions Clubs in the San Gabriel Valley for their upcoming meetings.
"Western Security Surplus is pleased to be able to help out community organizations and while we were a little surprised with the request, we're happy to lend our support," Polizzi said.
Lions Club International, with nearly 1.3 million members in roughly 45,000 clubs worldwide, have made a commitment to community service and serving youth around the world.
WSS provides retail brokers an extensive line of commercial and personal lines products, with access to both admitted and non-admitted markets. WSS continues to expand their reach and now writes in most of the Sun Belt states.
Was this article valuable?
Here are more articles you may enjoy.