Mercury General Corp. has entered into a definitive agreement to purchase of Workmen's Auto Insurance Co. Both insurers are based in Los Angeles, Calif.
The purchase price is $8 million and the transaction is expected to close during the first quarter of 2015. It's subject to regulatory approval.
Workmen's specializes in underwriting non-standard personal auto insurance. At June 30, Workmen's had a reported statutory surplus of $9.2 million. Net premiums earned for the year-ended Dec. 31, 2013 were $34.3 million and for the six-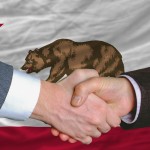 month period ended June 30, 2014 were $15.1 million.
Mercury and its subsidiaries are a multiple-line insurance organization offering predominantly personal automobile and homeowners insurance through a network of independent producers in many states.
Was this article valuable?
Here are more articles you may enjoy.