Oracle Corp. is appealing to Oregon legislative leaders in the legal fight over the failed Cover Oregon health insurance website.
In a letter sent last week to Senate President Peter Courtney and House Speaker Tina Kotek, Oracle CEO Safra Catz hints that the Legislature should pull funding for the lawsuit.
"We hope that reasonable minds will conclude that continuing this litigation is not in the best interests of the state or its citizens," Catz wrote in the letter dated Oct. 21.
Spokesmen for Kotek and Courtney, both Democrats, declined to comment, but the Oregon Department of Justice issued a forceful rebuke.
"We are flabbergasted by Oracle's back-door attempt to lobby Oregon legislators in connection with this ongoing litigation, particularly as we approach an important hearing in federal court in Portland in November," said Kristina Edmunson, a spokeswoman for Attorney General Ellen Rosenblum. "It's obviously just another one of their stunts to avoid the issues that matter to Oregonians."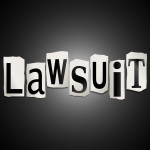 Catz argues that a draft report by Clyde Hamstreet, a corporate turnaround expert who temporarily led Cover Oregon, supports the company's view that the website failed because of mismanagement by the state, not Oracle. Cover Oregon officials released the report earlier this month after first trying to ensure it would not become a public record.
Hamstreet's report delivered a blistering assessment of Cover Oregon's past problems, detailing dysfunctional leadership, a lack of accountability among management, ineffective relations with insurance agents, debilitating expenditures on technology, and piles of untouched work.
Oracle and the state of Oregon have sued each other over the website.
Oracle filed a suit in federal court alleging that the state breached contracts, owes millions of dollars and is violating the Redwood City, California, company's copyright. The state followed with a lawsuit in state court accusing Oracle of corruption and false claims.
A federal judge is scheduled to hear arguments next month over whether the case should proceed in state or federal court.
The state has signed a $2 million contract with a private law firm to prepare its case against Oracle, a figure that could rise as litigation drags on.
"One can't escape the conclusion that the litigation filed against Oracle is a transparent political poly with very little chance of success and a total waste of the resources of the citizens of the state," Catz wrote.
Oregon's failure to successfully launch a health insurance website became a political liability for Democratic Gov. John Kitzhaber, who has been put on the defensive over Cover Oregon as he seeks a fourth term in next month's election.
Officials in Kitzhaber's office did not respond to a request for comment.
Copyright 2020 Associated Press. All rights reserved. This material may not be published, broadcast, rewritten or redistributed.
Was this article valuable?
Here are more articles you may enjoy.