The family of the bus driver killed with nine others in a fiery collision with a FedEx truck in Northern California has filed a wrongful death lawsuit against the company.
The Sacramento Bee reported that the lawsuit seeks damages, claiming the FedEx tractor-trailer was operated negligently, causing the crash.
The suit was filed by the family of 53-year-old Talalelei Lealao-Taiao, who was driving a Silverado Stages tour coach that was struck head-on by the FedEx truck April 10 near Orland.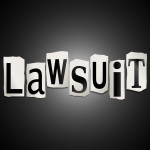 The bus was carrying Los Angeles-area high school students to a weekend tour of Humboldt State University in Arcata.
Lealao-Taiao and FedEx driver Tim Evans were killed along with eight bus passengers.
In a statement Thursday, FedEx officials said the freight carrier continues to cooperate with the ongoing investigation.
Copyright 2020 Associated Press. All rights reserved. This material may not be published, broadcast, rewritten or redistributed.
Was this article valuable?
Here are more articles you may enjoy.