Woodruff-Sawyer & Co. has named Justine Ekstrom senior benefits consultant in its Portland, Ore. office.
Ekstrom will assist employers in designing and managing benefit programs. She will drive planning, manage projects and execute delivery of results to her customers, and she will also keep clients apprised of industry trends, innovations, best practices and the complex landscape of health care reform.
Ekstrom has more than 28 years of employee benefits experience providing strategic consulting services. She has experience working with large self-funded employers. Her career in the benefits field has ranged from a large national health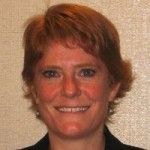 insurance company to an independent consulting firm. Most recently Ekstrom worked as a lead consultant and principal at Mercer Health and Benefits.
San Francisco, Calif.-based Woodruff-Sawyer is an active partner of Assurex Global and International Benefits Network and has offices throughout California, in Portland, Ore. and in Denver, Colo.
Topics Oregon
Was this article valuable?
Here are more articles you may enjoy.