Montana Gov. Steve Bullock is pressing federal regulators to wrap up a long-delayed study of asbestos dangers in a northwestern Montana mining town where hundreds of people have died from exposure to the hazardous material.
A draft toxicology study says even an extremely small amount of asbestos fibers from a now-shuttered W.R. Grace mine in Libby can cause health problems.
Representatives of W.R. Grace and others in the chemical industry have sought revisions to those conclusions.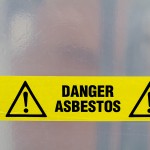 The Missoulian reported Bullock is urging the Environmental Protection Agency to resist pressure to delay the study.
The Democrat told EPA Administrator Gina McCarthy in a Nov. 3 letter that the people of Libby have waited 15 years for a final asbestos cleanup plan.
Copyright 2020 Associated Press. All rights reserved. This material may not be published, broadcast, rewritten or redistributed.
Was this article valuable?
Here are more articles you may enjoy.