Idaho Department of Insurance Director Bill Deal announced today he is retiring.
His retirement is effective on Dec. 31.
Deal was appointed by Gov. C.L. "Butch" Otter and began his eight-year tenure on Jan. 2, 2007.
"My time with the Department of Insurance has been a rewarding one with challenges met and successes achieved," Deal said in a statement. "I have had the pleasure of working with dedicated and professional people who have the best interests of the citizens of Idaho at heart and who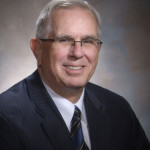 work hard to provide superior customer service."
Deal spent 46 years in the insurance industry and eight terms in the Idaho House of Representatives.
"I hate to think where we would have been for the past eight years without Bill Deal at the Department of Insurance. His professionalism and steady hand have made a world of difference for the agency and the people and businesses it serves," Otter said in a statement.
Was this article valuable?
Here are more articles you may enjoy.