The Los Angeles Unified School District agreed to pay $139 million to settle lawsuits by sexual abuse victims of a former third-grade teacher whose 2012 arrest sparked criticism of how allegations of abuse were handled at schools in the district's poorest, mostly Latino neighborhoods.
"While we understand that no one can undo the damage that this teacher did in this case, we know that we must move forward and do everything we can to help this community heal," LAUSD Superintendent Ramon Cortines said in a letter to employees posted on the district's website.
Mark Berndt, 63, is serving a 25-year sentence after admitting that he sexually molested 23 children from 2005 to 2010 at Miramonte Elementary School. A week after his arrest in January 2012, a second teacher at the school was charged with child molestation. The school district reassigned the school's entire teaching staff after the second arrest.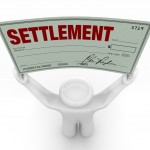 Berndt alone was at the center of 189 claims for damages from students and their families, the school district said last year. Former state Senator Martha Escutia, a lawyer suing the district on behalf of victims over some of the incidents, has called for an investigation into whether known abusers were intentionally assigned to district's poorest schools.
According to one of the complaints filed in California state court, two students told a counselor at Miramonte as early as the 1990-1991 school year that they had seen Berndt masturbating behind his desk during class time. The students were told "not to make up stories" and no action was taken, according to the complaint.
Berndt was arrested after a film processor went to law enforcement with photographs taken by Berndt that showed students being fed a substance that, after later testing of the spoon in the photographs, turned out to be Berndt's semen.
Copyright 2021 Bloomberg.
Topics California Abuse Molestation
Was this article valuable?
Here are more articles you may enjoy.