During the 2014 legislative session California Gov. Jerry Brown signed nine bills sponsored by the California Department of Insurance and Insurance Commissioner Dave Jones.
A bill that adds protections for small businesses has already taken effect and five other consumer protection bills will be implemented Jan. 1, 2015.
The bills are:
SB 1273, Sen. Ricardo Lara, D-Bell Gardens – Low Cost Auto Insurance Expansion
The bill enhances the California Low Cost Auto program by enabling more low-income individuals the opportunity to purchase low cost auto insurance.
AB 1804, Assemblyman Henry Perea, D-Fresno – Back-up contact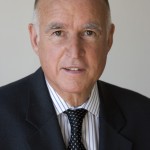 Requires insurers to provide consumers the option to designate a third party as a back-up contact and receive notification from their insurance carrier if their policy is in danger of lapsing, expiring, being terminated or canceled due to nonpayment of premium. This will take effect Jan. 1, 2016.
SB 1446, Sen. Mark DeSaulnier, D-Concord – Small business protections
The bill provides small employers who need time to transition to Affordable Care Act compliant policies additional time to make the transition.
AB 2056, Assemblyman Matthew Dababneh, D-Encino – Pet insurance
Pet insurers are required to disclose important information regarding their policies, standardize definitions and provide consumers with a 30-day free look period.
AB 2347, Assemblywoman Lorena Gonzalez, D-San Diego – Annuity disclosures
Requires new disclosure language on the front of the policy jacket or on the cover sheet for an immediate annuity that aligns with the disclosure language already required for the more common deferred annuity products. This bill goes into effect July 1, 2015.
AB 2128, Assemblyman Richard Gordon, D-Menlo Park – Community development investments
Reforms the California Organized Investment Network Program to better focus on finding and facilitating insurance industry investments that provide economic and social benefits to California's underserved communities. The new law requires insurers who write $100 million or more in California premium to provide information to the commissioner, by July 1, 2016, on all of its community development investments, including infrastructure and green investments, as well as streamlining reporting requirements.
AB 2734, Assembly Committee on Insurance – Omnibus provisions
Provides the Locomotive Engineers and Conductors Mutual Protection Association the authority to offer an accidental death benefit in addition to job protection insurance to their members.
SB 1142, Senate Insurance Chair Bill Monning, D-Carmel – Insurance fraud
Clarifies the annual fraud health and disability assessment.
AB 1234, Assemblyman Marc Levine, D-San Rafael – Confidentiality
Maintains the confidentiality of state investigations and examinations that monitor the financial health of insurance companies.
Topics California
Was this article valuable?
Here are more articles you may enjoy.