Woodruff-Sawyer & Co. has named Kevin Panzera vice president and private client growth leader.
Panzera will be based in the firm's San Francisco, Calif. headquarters, and will be responsible for working with all private client teams in various offices.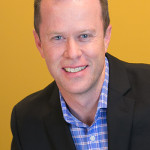 Prior to Woodruff-Sawyer & Co., Panzera spent the last five years as founder and CEO of a private client firm in South Africa. In the past he was a private client broker with Alexander Forbes, where he designed insurance programs.
Woodruff-Sawyer is an active partner of Assurex Global and International Benefits Network. It has offices throughout California, and in Oregon, Colorado, Hawaii and Washington.
Was this article valuable?
Here are more articles you may enjoy.