Dustin Wittwer has joined Dixie Leavitt Agency's Cedar City, Utah sales office specializing in commercial insurance.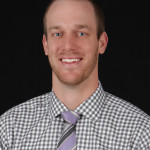 Wittwer has a background in sales and experience working as a department manager at Scheel's Sporting Goods.
Dixie Leavitt Agency is part of Leavitt Group.
Was this article valuable?
Here are more articles you may enjoy.