California Insurance Commissioner Dave Jones has approved a filing that will enable Uber drivers purchasing coverage through Metromile to add a new coverage endorsement to their personal auto policy.
That endorsement will provide insurance coverage during the pre-match period when the ride hailing application is open but the driver is not matched to a passenger. This portion of transportation network company driving is commonly referred to as Period 1.
The product should be available to consumers in mid-February. Metromile is partnering with National General Assurance Co.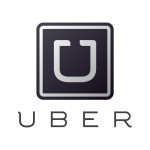 USAA announced earlier this month it will offer auto insurance coverage in Colorado that will protect ridesharing drivers from the moment their ridesharing mobile apps are turned on until they are matched with a passenger.
This insurance filing by Metromile is the first in California to provide liability coverage to TNC drivers on their personal auto policies when the TNC app is on but before a match with a rider has been made. It also keeps in force during Period 1 any optional coverages such as medical payments, comprehensive, collision and uninsured/underinsured motorists that the driver may have purchased on their personal automobile insurance policy.
Uber and all other TNCs are required by California law to provide drivers $1 million in liability coverage from the time a match is accepted until the passenger exits the vehicle. TNCs are also required by law to provide a lesser amount of coverage for Period 1, in the event that the driver's own personal auto insurance does not provide coverage, which is the case for virtually all personal auto insurance policies written in California.
The Taxicab, Limousine & Paratransit Association issued a response on Wednesday criticizing the state's approval.
"Metromile's hybrid insurance for Uber drivers still isn't good enough. The only truly safe insurance covers the actual vehicle at all times, under any circumstance," Dave Sutton, a TLPA spokesman, wrote in a statement. "This arrangement still leaves passengers, drivers and innocent bystanders uncovered by insurance for street hails done outside of the Uber platform. We know these trips are taking place—our members see Uber drivers working cab stands."
Assembly Bill 2293, authored by Assembly member Susan Bonilla, encouraged insurers to create a new type of coverage for TNC drivers.
In November 2014 Jones announced the department would began accepting filings to create new commercial coverage or endorsements to personal auto insurance policies.
Was this article valuable?
Here are more articles you may enjoy.