The family of an Ethiopian runner who famously won an Olympic marathon barefoot is suing Vibram, the maker of a popular line of minimalist running shoes, saying it used his name without permission.
Abebe Bikila, who died in 1973, was a last-minute entrant in the 1960 Olympics in Rome and didn't like the fit of the shoes he'd been provided. Running barefoot over the cobbled streets, he shattered the existing Olympic record, finishing in just over two hours, 15 minutes.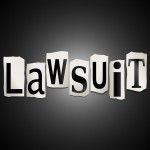 Vibram named some models of its Five Fingers running shoes after him. But in a lawsuit filed in federal court in Washington state, the family says Vibram didn't have permission to do so. They're seeking $15 million in damages.
Attorneys who have previously represented Vibram said they were not authorized to comment.
Copyright 2021 Associated Press. All rights reserved. This material may not be published, broadcast, rewritten or redistributed.
Was this article valuable?
Here are more articles you may enjoy.