A bill in the Nevada Legislature would allow for special "pedestrian safety zones" where traffic fines are doubled.
Lawmakers are scheduled to review SB144 on Tuesday in the Senate Transportation Committee.
The bill would allow local governments or the Nevada Department of Transportation to designate areas as safety zones in the same way that some stretches of road are designated construction zones and carry higher penalties for speeding.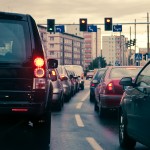 The measure also prohibits drivers from making a U-turn in a school zone when the school speed limit is in effect or when children are around.
It's sponsored by Sen. Mark Manendo and others.
A similar pedestrian safety bill is also up for debate on Tuesday. SB152 is sponsored by Sen. Pat Spearman and others.
Copyright 2021 Associated Press. All rights reserved. This material may not be published, broadcast, rewritten or redistributed.
Was this article valuable?
Here are more articles you may enjoy.