A dog owner has filed a lawsuit in California against a pet food company alleging that thousands of dogs have been sickened or died from eating the company's dry dog food.
Pet owner Frank Lucido filed the suit in federal court on Feb. 5 against Nestle Purina PetCare Co.
Lucido is just one of 3,000 people who complained online about the dog food. He claims he fed his three dogs Beneful, and in a month, two were sick and one was dead.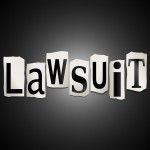 The suit alleges the food contains an animal toxin used in antifreeze. Purina says on its website it uses "an FDA-approved food additive." Purina issued a statement saying "there are no quality issues with Beneful."
The suit asks that Purina pay Lucido and others unspecified damages and restitution.
Copyright 2021 Associated Press. All rights reserved. This material may not be published, broadcast, rewritten or redistributed.
Was this article valuable?
Here are more articles you may enjoy.