The family of a cleaning worker who was killed when he fell into a running industrial meat blender at an Oregon plant is suing the meat distributor for $5 million.
The Oregonian reported that the lawsuit filed last week in Clackamas County Circuit Court accused Interstate Meat Distributors of failing to follow safety procedures.
The 41-year-old man, Hugo Avalos-Chanon of Portland, was working for a cleaning contractor in April 2013 when the machine turned on and he was pulled into the equipment legs first. There were no eyewitnesses, but fellow workers heard his screams.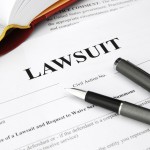 The president of Interstate Meat Distributors, Darrin Hoy, has been asked by phone and email to comment on the lawsuit.
The company grinds and packages hamburger for commercial customers in Oregon and southwest Washington.
Copyright 2020 Associated Press. All rights reserved. This material may not be published, broadcast, rewritten or redistributed.
Was this article valuable?
Here are more articles you may enjoy.