Parents of a family that died when their Lexus sped up and crashed on a San Diego County, Calif. freeway have settled a lawsuit against the former car dealer.
California Highway Patrol Officer Mark Saylor, his wife, brother-in-law and 13-year-old daughter died in 2009 when their loaner car sped up to 120 mph, hit an SUV, flew off an embankment and burst into flames in Santee.
Investigators say a wrong-sized floor mat trapped the accelerator.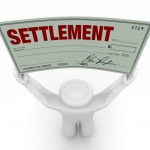 Relatives sued the former Bob Baker Lexus dealership in El Cajon, arguing that it ignored warnings about such problems.
U-T San Diego reported Los Angeles County Superior Court was notified Thursday that the parties had settled but details weren't released.
The family also sued Toyota, which settled for $10 million and recalled 10 million cars.
Copyright 2020 Associated Press. All rights reserved. This material may not be published, broadcast, rewritten or redistributed.
Was this article valuable?
Here are more articles you may enjoy.