American Modern Insurance Group has named John Gerhard senior territory manager for its Pacific Northwest Territory, which includes Oregon, Washington, Alaska and Idaho.
He will be responsible for growth and profitability in this region.
Gerhard has more than 20 years of marketing, underwriting and sales experience in personal and commercial lines with various insurance companies, including Oregon Mutual, North Pacific and Foremost. He has experience as an agency owner and manager.
American Modern delivers speci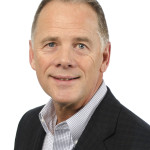 alized products and services for residential property – like mobile homes and specialty dwellings – and for consumers in the recreational market, including owners of boats, personal watercraft, classic cars, motorcycles, ATVs and snowmobiles. The company also provides products and services to protect financial institutions and their customers.
Was this article valuable?
Here are more articles you may enjoy.