A judge in a high-profile gender discrimination lawsuit will allow a former partner at venture firm Kleiner, Perkins, Caufield & Byers to seek punitive damages, adding to the potential pricetag for the firm if it loses the case.
In his ruling Saturday, San Francisco-based Judge Harold Kahn wrote that former Kleiner partner Ellen Pao could ask a jury for punitive damages, which could run into the tens of millions of dollars or more. First, however, she must convince the jury that the firm engaged in intentional gender discrimination and retaliation, and that the firm acted with malice.
Punitive damages would add to the $16 million Pao is seeking in lost wages and compensation in her lawsuit, which has helped spark a broad, ongoing discussion on gender issues in Silicon Valley.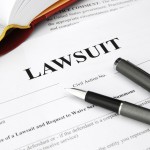 In her lawsuit Pao, now interim chief executive at social news service Reddit, said her standing at Kleiner deteriorated after she ended a brief 2006 affair with another partner Ajit Nazre who later left the firm. Her career was sidelined after he and the firm started retaliating against her, her lawyers have argued.
But some witnesses, including Pao's onetime mentor John Doerr, have testified that her lack of advancement stemmed from subpar performance, not discrimination or retaliation.
The trial is heading into its fifth week, with closing arguments expected next week.
A spokeswoman for Kleiner declined to comment on the ruling. Lawyers for Pao did not immediately respond to a request for comment.
The case is Pao v. Kleiner Perkins Caufield & Byers LLC, CGC-12-520719, in California Superior Court, in the County of San Francisco.
(Reporting by Sarah McBride; Editing by Diane Craft)
Was this article valuable?
Here are more articles you may enjoy.