Encino, Calif.-based Republic Indemnity Company of America has named Allen Goodwin president.
He succeeds Dwayne Marioni, who retired earlier in early March.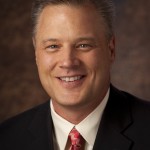 Goodwin joined the company in 2011 as senior vice president of California operations. Prior to joining Republic Indemnity, Goodwin was vice president of underwriting and insurance operations at Advantage Workers Compensation Insurance Co., and held senior positions at the Workers' Compensation Fund and The Leavitt Group.
Republic Indemnity specializes in workers' compensation insurance throughout the western U.S., and is a member of the Great American Insurance Group out of Cincinnati, Ohio.
Was this article valuable?
Here are more articles you may enjoy.