Arthur Cade, 60, a licensed insurance broker-agent in California, was arrested on three felony counts of grand theft for stealing more than $100,000 from a Los Angeles Unified School District program and more than $400,000 from other programs managed by his employer, DACM Project Management.
Cade was the employee that controlled funds for programs, including LAUSD's rewards and recognition program, established to influence safe behavior and management on new construction sites for LAUSD.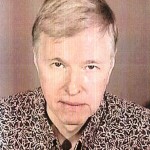 The California Department of Insurance investigation began after a fellow employee reviewed the program funds trust account and discovered Cade was allegedly diverting program funds to his personal account.
Cade was booked at the LAPD Jail Division and his bail is set at $318,000. He faces up to 12 years in state prison if convicted on all counts. The Los Angeles County District Attorney's Office White Collar Crime Division assisted with the investigation and is prosecuting this case.
Was this article valuable?
Here are more articles you may enjoy.