Two top officials of defunct refrigerated rail service Cold Train are suing BNSF Railway in Washington for $41 million for putting them out of business.
The lawsuit was filed in federal court in Spokane on Tuesday.
Capital Press reported that the lawsuit contends BNSF reneged on a contract to provide rail service to Cold Train, misrepresented itself in saying it would improve rail service and did so knowing a sale of the company depended on it.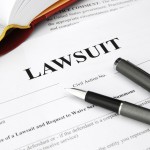 The plaintiffs are Michael Lerner and Steve Lawson.
The lawsuit seeks an amount to be proven at trial estimated to be in excess of $41 million.
Cold Train operated from 2010 to 2014 and grew to about 700 refrigerated containers per month headed east, carrying apples, other produce and frozen goods.
Copyright 2021 Associated Press. All rights reserved. This material may not be published, broadcast, rewritten or redistributed.
Topics Lawsuits Washington Berkshire Hathaway
Was this article valuable?
Here are more articles you may enjoy.