An appeals court has trimmed to $2.8 million the damages awarded to a woman who said the Jehovah's Witnesses allowed an adult member of a Northern California church to molest her when she was a child in the mid-1990s.
Candice Conti, who is now 29, originally won $15.6 million in damages at trial in 2012.
The San Francisco Chronicle reported the First District Court of Appeal on Monday also overturned $8.6 million in punitive damages against the religion's then-governing body, the Watchtower Bible and Tract Society of New York.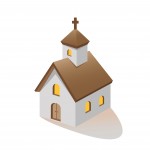 The trial jury said the group should pay for failing to warn members of the North Fremont Congregation that Jonathan Kendrick had previously molested his stepdaughter.
But the appeals court said churches have no legal duty to warn members that one of their fellow congregants was a sex offender.
Copyright 2023 Associated Press. All rights reserved. This material may not be published, broadcast, rewritten or redistributed.
Topics California
Was this article valuable?
Here are more articles you may enjoy.