An Egyptian-born engineer is the latest worker to sue Portland, Ore.-based Daimler Trucks North America.
The Oregonian reported the former employee seeks $2 million, alleging his supervisor often called him "bin Laden" and suggested he was a member of al-Qaida in front of others.
The truck company is a subsidiary of German automotive giant Daimler AG. Company spokesman Dave Giroux said the company doesn't comment on pending litigation.
In January, Daimler agreed to pay a record $2.4 million to settle complaints filed by six former workers who said they were the targets of slurs and threats at the company's Western Star truck manufacturing plant.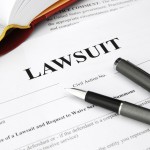 In February, four African-American current or former employees filed a $9.5 million lawsuit, claiming they were targeted with nooses, greeted with a "Heil Hitler" salute or otherwise harassed on the job.
The suit was filed Tuesday in Multnomah County Circuit Court
Copyright 2021 Associated Press. All rights reserved. This material may not be published, broadcast, rewritten or redistributed.
Was this article valuable?
Here are more articles you may enjoy.