Hub International Ltd. has named Robert Jellen as managing director of Hub's Los Angeles, Calif.-based entertainment practice.
Hub also added Seth Cohen, vice president, and Dany Rodriguez, account executive, to round out Jellen's Los Angeles-based entertainment team.
Jellen has more than 40 years of experience providing insurance solutions for studios, television networks, independent filmmakers, Fortune 500 advertisers and advertising agencies.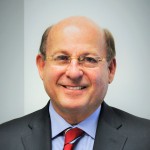 Hub's entertainment offers risk management and insurance solutions for film and television productions, music tours and festivals, theatres and performing arts centers, business management firms, live events and video game companies. Chicago, Ill.-based Hub provides property/casualty, life and health, employee benefits, investment and risk management products and services through offices located in North America.
Topics California Talent Human Resources
Was this article valuable?
Here are more articles you may enjoy.