The owners of the Green Cactus Collective Medical Marijuana Dispensary in Palmdale, Calif., were arrested on multiple felony counts of insurance fraud.
Tiffany Shorter, 26, and Jabe Satterfield, 77, failed to carry workers' comp benefits for their employees and allegedly told a security officer to lie about his employment status after he sustained severe injuries from two separate robberies at the dispensary, leaving him without benefits and responsible for expensive medical bills, according to a California Department of Insurance investigation.
In November of 2013, the security officer was shot three times while suspects robbed the dispensary. Shorter and Satterfield allegedly told their employee to lie to hospital personnel by saying he was a volunteer and not an employee, which made him ineligible for workers' comp insurance benefits. The employee, without injured worker benefits and in fear of losing his job, continued working, according to CDI investigators.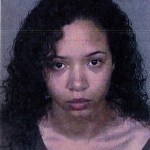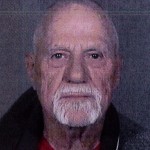 In December of 2013, the dispensary was robbed again and the same employee, while still recovering from gunshot wounds from the prior attack, was reportedly beaten with a firearm and sustained further injuries. Again, the lack of coverage by his employers left him without medical benefits and liable for all medical expenses, according to CDI.
"This case serves as a reminder that workers' compensation fraud is a costly crime for employees who are left uncovered when their employers cheat the system," Insurance Commissioner Dave Jones said in a statement.
Shorter and Satterfield are facing up to four years in prison if convicted. They were booked into the Los Angeles Sheriff's Department Palmdale Station. The Los Angeles County District Attorney's Office is prosecuting this case. Shorter and Satterfield are due to appear in court on May 18 at the Criminal Courts Building.
Topics California Workers' Compensation Fraud
Was this article valuable?
Here are more articles you may enjoy.