GEICO has named Greg Jacobi assistant vice president of underwriting in its San Diego, Calif. regional office.
Previously, Jacobi served as assistant vice president of underwriting for the company's Dallas regional office. Jacobi succeeds Frankie Silva, who will lead underwriting at GEICO's Lakeland, Fla., regional operation.
Jacobi joined GEICO as an insurance counselor in 1993, then worked in education and training in GEICO's Woodbury, N.Y., regional office before becoming a service administrator.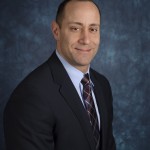 He then managed operational services and planning and control in Woodbury before being promoted in 2004 to sales and service director for GEICO's Buffalo regional operation when the office opened.
GEICO is a member of the Berkshire Hathaway family of companies.
Topics California
Was this article valuable?
Here are more articles you may enjoy.