A California officer faces insurance fraud charges after authorities say a video showed her participating in an ice-bucket challenge despite claiming she had a back injury.
Los Angeles County prosecutors say a video posted online in July showed Pasadena police officer Jaime Robison pick up a 5-gallon bucket of ice water and pour it over a fellow officer while she was receiving disability benefits.
The case also alleges the 39-year-old Robison exaggerated injuries in 2012 to receive disability pay.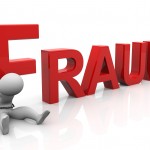 Robison pleaded not guilty Friday to four counts of insurance fraud. She is scheduled to return to court June 10.
If convicted, she could face up to six years and four months in jail.
Copyright 2021 Associated Press. All rights reserved. This material may not be published, broadcast, rewritten or redistributed.
Topics California Fraud Abuse Molestation
Was this article valuable?
Here are more articles you may enjoy.