Newport Beach, Calif.-based Alliant Insurance Services has acquired Mary Roach Insurance Agency Inc., a provider of crop insurance to the agribusiness community headquarter in Fresno.
Mary Roach will be instrumental in building the crop insurance specialty across the Alliant enterprise, according to Alliant.
Roach, the founder, will join Alliant as senior vice president in agribusiness and food services.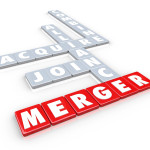 The merged firm will operate as Mary Roach Insurance Agency Inc., a division of Alliant Insurance Services Inc. and will continue to be located in Fresno.
Alliant Insurance Services property/casualty, workers' compensation, employee benefits, surety and financial products and services.
Was this article valuable?
Here are more articles you may enjoy.