A California woman and her husband seek $900,000 in a lawsuit alleging she suffered serious injuries when struck by an errant golf ball while visiting the Oregon coast two summers ago.
The suit filed last week in Portland says Joan Eckerstrom suffers from vertigo, ringing in her ears and other injuries. It states she was walking on a street east of Gearhart Golf Links when the ball hit her in the head.
She seeks $500,000 in the suit against the golfer and the golf course. Her husband Eric Eckerstrom seeks $400,000, claiming he has suffered a loss of companionship because of his wife's injuries.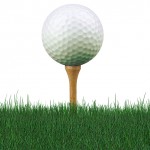 The suit says the course should have erected barriers to prevent balls from leaving the course.
Course general manager Jason Banglid declined comment when contacted by The Oregonian.
Copyright 2020 Associated Press. All rights reserved. This material may not be published, broadcast, rewritten or redistributed.
Was this article valuable?
Here are more articles you may enjoy.