A lawsuit has been filed on behalf of two women who say their hands were impaled while using Bodum-brand coffee presses.
According to the suit, Vanessa Dittenhofer and Julie Jenkerson bought the presses in 2013 while visiting Starbucks locations in Portland, Ore.
The women say they sustained deep puncture wounds when the rod of the plunger unit broke through the rubber knob when they pressed down, and now have scarring, numbness and decreased range of motion.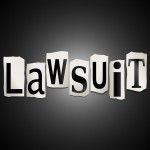 The lawsuit seeks more than $300,000 for each woman and lists Bodum USA and Starbucks as defendants.
Starbucks spokeswoman Laurel Harper says customer safety is the company's top priority and it will thoroughly investigate the claims along with Bodum. A Bodum spokeswoman didn't immediately respond to a request for comment.
In January 2014, Bodum recalled 28,000 coffee presses sold at Starbucks because of a problem with the glass carafe falling out of the base and breaking.
Copyright 2020 Associated Press. All rights reserved. This material may not be published, broadcast, rewritten or redistributed.
Was this article valuable?
Here are more articles you may enjoy.