Pasadena, Calif.-based United Insurance Partners has named Paul Henry chief marketing officer.
Henry will focus on retail sales and brokering.
He has a background in commercial property/casualty insurance, and previously worked with Aon and AIG in various brokering, management and MGA business.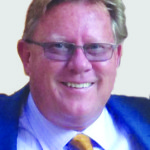 United Insurance Partners is an affiliate of United Agencies and specializes in member benefits programs.
Was this article valuable?
Here are more articles you may enjoy.