Glatfelter Public Practice has named Martin Watkins a sales executive for California water-related accounts.
Watkins will work in the Stockton, Calif. office and focus on developing business with water entities – those who treat, store and distribute water.
Watkins has more than 25 years of insurance industry experience, with an extensive background in sales, marketing and relationship development.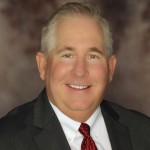 Glatfelter Public Practice is a division of Glatfelter Insurance Group. It provides insurance and risk management products for more than 4,000 public entities.
Was this article valuable?
Here are more articles you may enjoy.