Monterey, Calif.-based Capital Insurance Group has named Andrew Doll vice president and chief actuary.
Doll began his insurance career as an actuarial analyst in 1990. Following that he began working for a national insurance company as a senior actuarial analyst, and eventually a regional actuary.
He later joined a regional property/casualty insurance provider and was eventually promoted to vice president and chief actuary. Doll has since held executive management positions for national insurance carriers.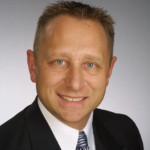 CIG is a regional property/casualty insurer serving the Western U.S.
Was this article valuable?
Here are more articles you may enjoy.