A company is closer to putting an injection well online with approval from commissioners in a northwest Colorado county.
The Rifle Citizen Telegram reported Garfield County commissioners gave the go-ahead this week to a land use application from Ursa Resources Group.
The company has a well drilled about 1.5 miles from Battlement Mesa, a residential community between Glenwood Springs and Grand Junction. Ursa must next complete the regulatory process set by the Colorado Oil and Gas Conservation Commission.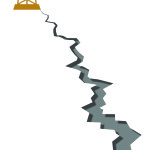 The county has 56 injection sites, with four operated by Ursa.
Area residents said during a public hearing last week that they were concerned about possible earthquakes from a high number of injection sites, like Oklahoma experienced in 2009. Officials say the area isn't prone to similar seismic activity.
Ursa could be injecting into the well by fall or early winter.
Copyright 2020 Associated Press. All rights reserved. This material may not be published, broadcast, rewritten or redistributed.
Was this article valuable?
Here are more articles you may enjoy.