Colorado is asking federal disaster managers for a major disaster declaration in the wake of severe weather and flooding this spring and early summer that impacted 11 counties.
The Denver Post reported the Colorado Division of Homeland Security and Emergency Management submitted their request last week to the Federal Emergency Management Agency.
Officials say storms between April 16 and June 20 did major damage to Baca, El Paso, Elbert, Logan, Fremont, Morgan, Pueblo, Saguache, Sedgwick, Washington and Yuma counties.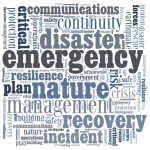 State officials are asking FEMA for a public assistance grant to help with the cost of debris removal, emergency protective measures and the repair, replacement or restoration of damaged, publicly owned facilities and infrastructure. Damage assessments show a combined total of almost $20 million in damages across the counties.
Copyright 2023 Associated Press. All rights reserved. This material may not be published, broadcast, rewritten or redistributed.
Was this article valuable?
Here are more articles you may enjoy.