Anchorage, Alaska marijuana smokers may soon need to treat pot like an open container under new rules proposed this week by city lawmakers.
The proposed rules were introduced Tuesday by assembly members Ernie Hall and Amy Demboski and would require drivers to keep cannabis in their trunks, among other changes.
A memo filed with the ordinance by municipal attorneys Seneca Theno and Christie White says while bottles of alcohol are clearly open or closed, marijuana products come in a variety of containers and packages.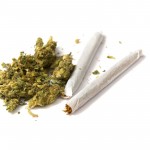 They said a trunk rule is simpler to follow and enforce.
Other pot laws proposed Tuesday deal with purchasing marijuana with fake identification, driving under the influence as a minor, and cultivating for personal use.
Copyright 2020 Associated Press. All rights reserved. This material may not be published, broadcast, rewritten or redistributed.
Was this article valuable?
Here are more articles you may enjoy.