An Arizona Supreme Court ruling may expose agents who write auto policies to malpractice lawsuits if they are accused of failing to inform their customers about uninsured and underinsured motorists coverage – even with a signed waiver acknowledging the customer is rejecting UM and UIM coverage.
Lesley Wilks and her husband Paul Wilks filed a lawsuit in 2010 against John Manobianco at the Manobianco Insurance Agency after the Arizona woman got into an automobile crash with another driver who was uninsured.
Court documents show she signed a waiver to inform her she was going without UIM coverage.
Attorneys for Wilks argue she signed the waiver as part of a large package of insurance documents and was relying on her agent, who she told to get a policy similar to her previous policy. That policy included UIM coverage.
Manobianco's attorneys say the agent told her she wasn't getting UIM coverage, and they contend that by signing the waiver the woman was made aware she was going without the coverage.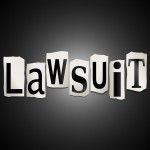 The case was dismissed, heard and overturned in appellate court, then heard by the Supreme Court.
The Supreme Court decision, which sends the case back to trial, states that the waiver provides a "safe harbor" for carriers, but not for agents, who owe a duty of care to their clients.
It's a decision that may reverberate throughout the state's agent community, said Lanny Hair, executive vice president of the Independent Insurance Agents & Brokers of Arizona Inc.
Hair believes that without the protection of the waiver that agents writing auto may start declining to write policies to insureds who want lower or no UM or UIM coverage, and instead refer those leads to another agents.
The decision could also have a retroactive impact, prompting a rash of suits from insureds who settled for less or were awarded less in lawsuits over auto accidents with uninsured or underinsured motorists, he said.
"We've got all these claims that happened that are sleeping in these files," Hair added.
Hair plans to raise some alarms over the decision, and said a "legislative fix" may be required to protect agents, but that process can't start until next year, when bills are introduced.
Mick Levin, with Tidmore Law Offices, L.L.P., in Phoenix, represented Wilks. He believes the case should have never been dismissed in the first place and was pleased with the Supreme Court decision.
"Obviously we thought the decision was well-reasoned," Levin said. "In Arizona, an insurance agent owes duty of care to the insured."
In ruling the way it did, the Supreme Court focused on what his client asked her insurance agent for but did not receive, he said.
"My client says she asked for the same coverage she had before, which includes uninsured and underinsured motorists," Levin said.
Attorney Myles P. Hassett, with the The Hassett Law Firm, P.L.C., in Phoenix, argued for Manobianco. When contacted for this story he had little to say, except to express confidence the case will go his client's way.
"I believe we'll be vindicated in the trail court," Hassett said.
State Farm, which was named in the superior court case, but is no longer involved in he suit, had even less to say.
"State Farm rarely comments on pending litigation, and at this time, we have nothing to share on this lawsuit," Victor Hugo Rodriguez, a State Farm spokesman for Arizona, wrote in an email reply to a request for comment.
Wilks originally had a policy with State Farm Mutual Automobile Insurance Co., which she obtained through Manobianco.
Her original policy included liability and both UM and UIM coverage. Wilks later replaced the State Farm policy with a policy from another carrier, however a year later she decided to switch back to State Farm.
When making the switch Wilks asked Manobianco to obtain the same coverage she had previously, which was full coverage, according to court documents.
Manobianco argues he initially got quotes for such a policy, but when his client sought a lower premium he returned to her with a policy without UIM coverage. He said he told her that the new policy did not have UIM coverage.
Among the numerous forms for a new policy that required Wilks' signature, she signed the waiver form to reject UIM coverage, which had been filled out by Manobianco, court documents state.
The waiver is on a form approved by the Arizona Department of Insurance and is mandated by Arizona statute.
Two years later Wilks was rear-ended by an uninsured driver, and State Farm denied her UIM claim. Wilks and her husband then sued Manobianco for malpractice for failing to procure the requested insurance coverage.
Attorneys for Manobianco moved for summary judgment and a superior court dismissed the case. In doing so the court cited a prior appellate court decision that concluded the waiver was a safe harbor for the agent, because the form is evidence that the agent offered the coverage.
Wilks' attorneys took the matter to an appeals court, which ruled the case should not have been dismissed. The appeals court found the agent owed his client a duty of care and sent it back to superior court for a trial.
In its decision the appellate court held that the form mandated by the statute – A.R.S. § 20–259.01(B) – did not abolish the agent's duty of care because the statute does not apply to insurance agents, and it is not broad enough to bar common law negligence claims against them.
Manobianco's legal team appealed to Supreme Court, which issued its ruling on July 9, stating that only the carrier is protected by the waiver and not the agent.
"The issue in this case is whether compliance with (the waiver form) bars a negligence claim alleging that the insurance agent failed to procure the UIM coverage requested by the insured," the court stated in its opinion. "We hold that it does not."
While before the Supreme Court attorneys for Manobianco argued that the state Legislature modified insurance agents' common law duties to their clients by enacting § 20–259.01, which creates a "safe harbor" when an insured signs a DOI-approved form rejecting UM or UIM coverage.
The statute in part reads: "Every insurer writing automobile liability or motor vehicle liability policies shall . . . make available to the named insured thereunder and shall by written notice offer the insured and at the request of the insured shall include within the policy underinsured motorist coverage which extends to and covers all persons insured under the policy, in limits not less than the liability limits for bodily injury or death contained within the policy."
The Supreme Court took it upon itself to decide whether the statute's term "insurer," also covers insurance agents, as well as whether the statute bars common law negligence claims for an agent's failure to procure requested insurance coverage.
The court ruled that the statute provides insurance companies with a method for proving they offered UM and UIM coverage to their insureds, but that is does not purport to bar common law professional negligence claims.
The absence of the word "agents" in the statute appears to have weighed heavily on the court's decision.
"Indeed, the statute does not so much as mention insurance agents or any common law cause of action," the court ruling stated.
Hair, with the Arizona brokers group, took issue with the ruling.
Hair was an expert witness for the defense. He also helped write the statute in 1987 after a rash of lawsuits in Arizona in which insureds sued agents who allegedly failed to discuss UM and UIM coverage after being hit by drivers who were uninsured or underinsured.
When the statue was drafted "insurer" was included because the agent's role is to get the form signed on behalf of insurer, and the agent is therefore integral to the process, according to Hair.
"The Supreme Court, in my opinion, misinterpreted the whole damned purpose of this thing," he said.
Stripped of the waiver as proof, Hair believes the deciding factor in the case may come down to the word of Wilks versus the word of Manobianco.
At issue will be whether the court believes the agent when he says he explained to Wilks she was not getting UIM coverage, or whether she was not told her coverage had changed and Wilks did not carry out her wishes.
"I think when we go back to superior court, it's going to be a liars' contest," Hair said.
The case is Wilks V. Manobianco.
Editor's Note: Please share this story with fellow Arizona agents.
Was this article valuable?
Here are more articles you may enjoy.