Deschutes County in Oregon has updated its plan for dealing with natural disasters, including the potential Cascadia Subduction Zone earthquake that recently received national attention.
The Bulletin reported that county commissioners adopted the update last week. The plan details how the county and cities of La Pine, Redmond, Bend and Sisters can reduce the destruction caused by disasters like wildfires and winter storms.
The updated Natural Hazards Mitigation Plan contains nearly 20 new suggestions for emergency preparedness, including new risk-reduction measures in the event of a large offshore earthquake.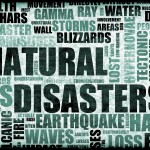 The last quake from the Cascadia Subduction Zone was a 9.0 magnitude and created a tsunami that hit the Oregon coast in 1700. Seismologists say there's a 1 in 10 chance for a similar earthquake in the next 50 years.
Copyright 2023 Associated Press. All rights reserved. This material may not be published, broadcast, rewritten or redistributed.
Topics Natural Disasters Oregon
Was this article valuable?
Here are more articles you may enjoy.