The parents of a 6-year-old boy who was pulled from a wave pool at a Las Vegas-area water park have filed a lawsuit claiming that the boy now has severe neurological impairments.
The lawsuit filed Tuesday in Clark County District Court alleges that negligent safety precautions caused the May 27 incident at Cowabunga Bay in Henderson.
The boy's parents, Peter and Christian Gardner, say the park didn't have the required number of lifeguards on duty and didn't require young children to wear life jackets.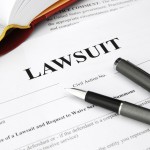 The Southern Nevada Health District cited Cowabunga Bay in June for not having 17 lifeguards at the wave pool. There were only eight on duty.
The park was threatened with closure this week, but amended training procedures and a park spokeswoman says it didn't close.
Copyright 2020 Associated Press. All rights reserved. This material may not be published, broadcast, rewritten or redistributed.
Was this article valuable?
Here are more articles you may enjoy.