Seaside, Ore. officials have all the checkboxes ready for planning their expansion, public transportation, affordable housing and of course tsunami preparedness.
The Daily Astorian reported that the Planning Commission heard public testimony recently on a proposal to amend the city's comprehensive plan and pull approximately 200 acres of new land into the urban growth boundary.
During the meeting, commissioners voiced concerns over how future tsunamis could affect the area in which they hope to expand, known as Southeast Hills.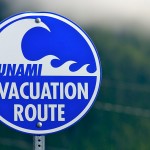 With the help of a tsunami modeling graphic, commissioners found Southeast Hills is relatively safe except in the event of an extremely large event. A large or medium event is considered probably in the future. As a result, they plan to encourage population growth further uphill to areas unlikely to be affected by a tsunami.
Copyright 2020 Associated Press. All rights reserved. This material may not be published, broadcast, rewritten or redistributed.
Was this article valuable?
Here are more articles you may enjoy.