The massive Chelan wildfire in Washington poses a significant risk to roughly 634 homes with a total reconstruction cost of more than $198 million, an analysis of the ongoing fire issued Wednesday shows.
The analysis by property information and data provider CoreLogic shows a total of 13,121 homes with a combined reconstruction cost of more than $3 billion are at some level of risk from the wildfire. Although most of those properties are in the "minimal risk" range.
The Chelan fire has been burning since Aug. 14, it has grown to 88,142 acres and is 47 percent contained, according to the latest official update on the blaze.
Expected weather conditions in the next few days could make the fire worse.
"Cloud cover is expected to increase today, with a disturbance passing to the south of the area this afternoon," states a report from the Interagency Information System, a fire tracking website. "This disturbance could result in gusty and erratic winds. There is also a slight possibility of dry lightning."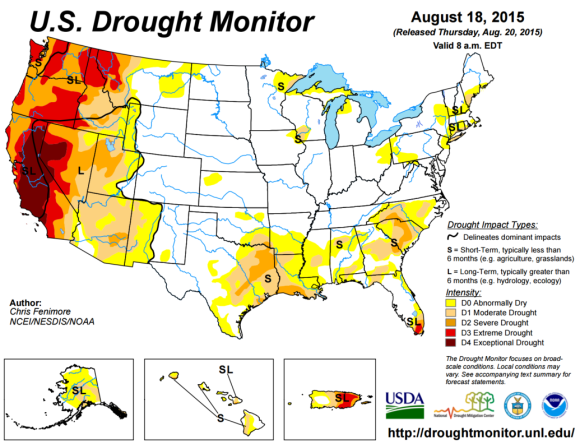 Drought conditions across the Western U.S. have created severe wildfire conditions in several states. In fact, the Chelan fire isn't even Washington's biggest. The Okanogan Complex wildfire, believed to have been caused by lightning strikes, has consumed more than 280,267 acres and is only 17 percent contained.
Washington Gov. Jay Inlsee is seeking a Federal Emergency Declaration for additional wildfire resources. State government reports show that 450,000 acres have burned in Washington this year.
No cause for the Chelan fire has been listed. While it's a smaller fire, CoreLogic had a good reason for picking that blaze from the myriad fires in the West for analysis, said Tom Jeffery, a senior hazard risk scientist for the Irvine, Calif.-based firm.
"There are so many to choose from, we actually just could have thrown a dart to pick one," Jeffery said.
He said the Chelan fire was chosen because it's in a denser area, and it therefore poses a threat to the largest number of properties.
Roughly 260 homes valued at $81 million are rated at "moderately high risk," and 374 homes valued at $81.5 million are at "maximum risk," the report shows.
The fire has already damaged or destroyed a reported 50 properties.
The area in which the blaze is burning is near where last year's massive Carlton Complex fire destroyed roughly 300 homes and cost the state in excess of $50 million to fight.
The Chelan fire, other than its threat to such a large number of properties, is otherwise not unique for its size, energy or characteristics, Jeffery said.
"Five years ago we could have said this is probably out of the ordinary and looked for reasons for why it occurred with such intensity and ferocity," he said.
Such fires are now the norm, he added.
Persistent drought has made states like Washington, Oregon and California hotbeds of high wildfire danger.
The U.S. Drought Monitor shows all three states are gripped in "severe drought" conditions, with "extreme" and "exceptional drought" conditions – the worst ratings given – prevalent throughout significant portions of the states.
Add in high winds, high daily temperatures and "it's almost the perfect storm for these type of events," Jeffery said.
Despite the summer months waning, the worst of the wildfire conditions may be far from over.
"Until we get a change in the weather patterns, I think we're going to get a wild ride for the next few weeks," Jeffery said. "Or months. It could extend into October."
It's typically in October when wind conditions known as "Santa Anas" make Southern California a virtual tender box, while Northern California, Washington and Oregon also have their own higher risk months.
That's no longer true thanks to the gross lack of rainfall in the West for four years running.
"Wildfire seasons in these states is a year-round thing nowadays," Jeffery said.
Underwriting responses to massive blazes like the Chelan wildfire will likely be mixed, he said.
Jeffery believes some carriers will look at it these fires as an opportunity to go in and write more policies, because the amount of burnable fuel has been drastically cut and the fire threat is now reduced. Others will see the potential impact such a fire has on their portfolios, and they will remain hesitant to write policies in the area, he added.
He sees wisdom in both approaches, but the analytics tell him the former approach may be a better bet. Jeffery estimates that after the Chelan fire it will take decades for fuel to grow back to present conditions.
"Certainly, as a scientist, I know that if the fuel is reduced significantly, it's going to take a lot of regrowth of the fuel base to be established for the next fires," he said.
Related:
Was this article valuable?
Here are more articles you may enjoy.